Decks
Baskerville: A Sherlock Holmes Mystery
When: June 2017
Where: Heritage Theatre Festival, University of Virginia
Position: Assistant Scenic Charge
Methods and Materials: chalk line, chip brushes, glazing with supersaturated Rosco paint, sponges
This is one example of a traditional faux wood grained planked deck. I tested and executed this process using several steps, including measuring, chalk lining, dragging chip brushes, and sealing.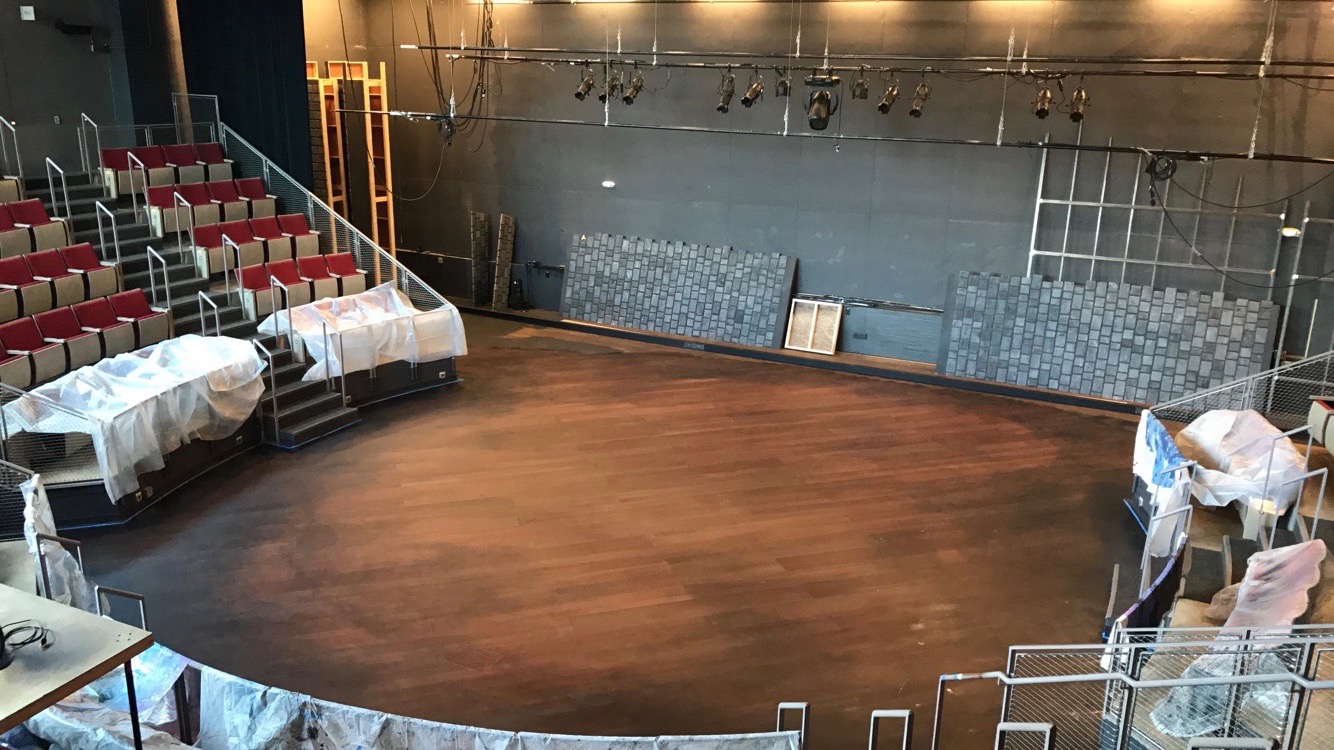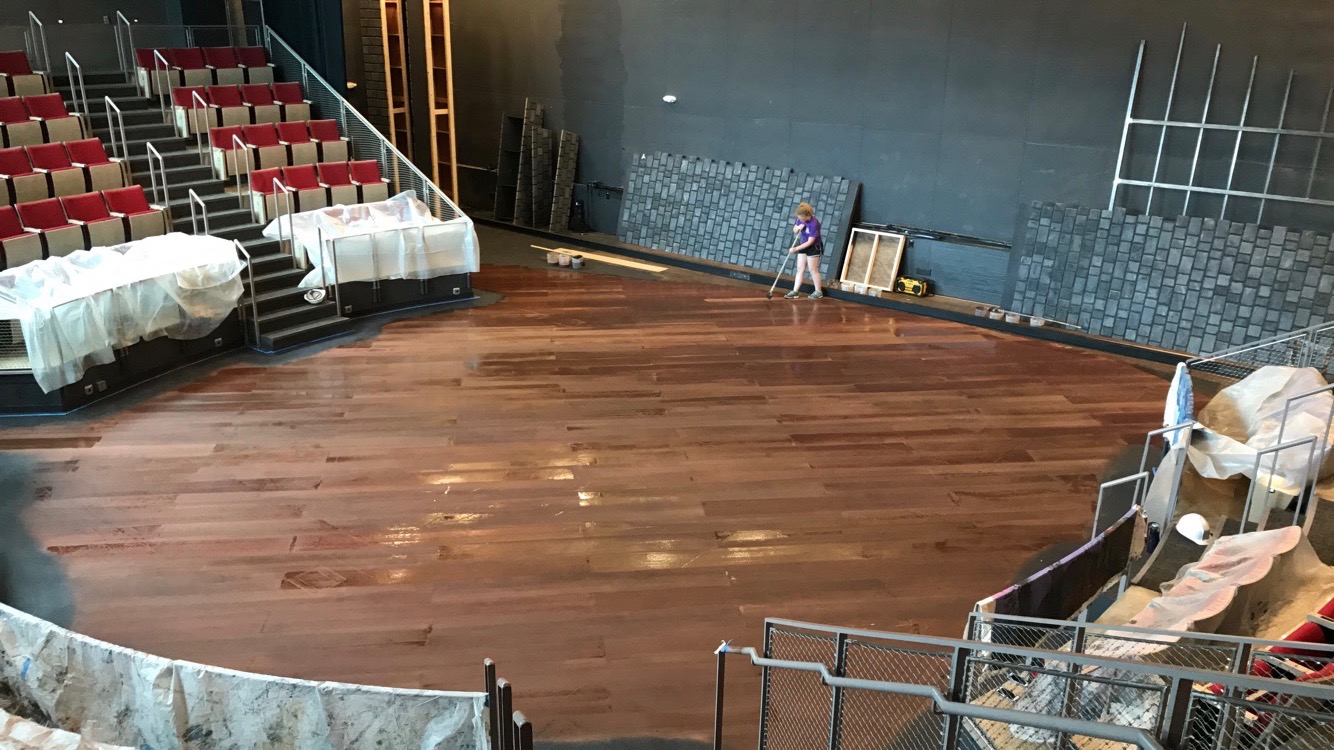 Die Mommy, Die!
When: April 2018
Where: Center Theatre Group
Position: Scenic Artist
Methods and Materials: faux marbling, done using a rolled scumble, fitch brushes, household sprayers, latex paint, high gloss water based sealer
The Wiz
When: February 2015
Where: Carnegie Mellon University
Position: Scenic Charge
Methods and Materials: large scale dremel points, a compass point and string, masking, and careful line cutting
The design for this deck was seven circles of different center points, shades, and finishes floating inside each other.
Scenic Design: Lucy Petters Lighting Design: Rane Renshaw Costume Design: Daniel Tyler Matthews Media Design: Kevan Loney Director: Tomé Cousin